We had a bike show/chicken BBQ at the Legion Hall yesterday (Sat 7/27/13). Sadly, we got rained on before it was over and most of the bikers were not able to dash home between storms.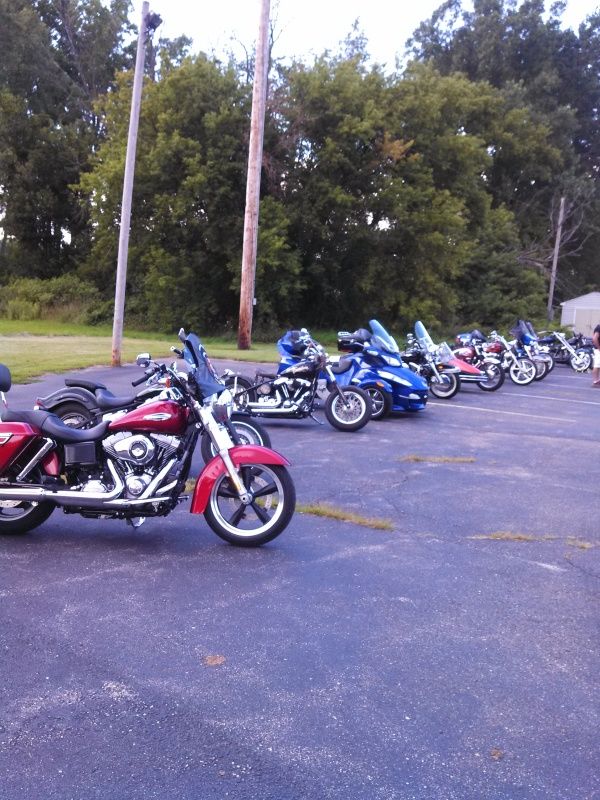 My friend Danny's trike: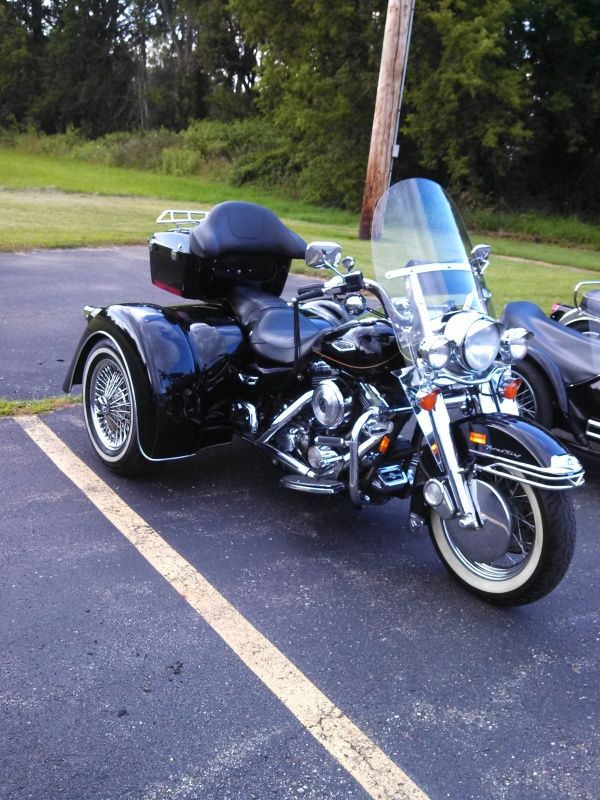 My friend George's Can Am (looks more like a rolling palace)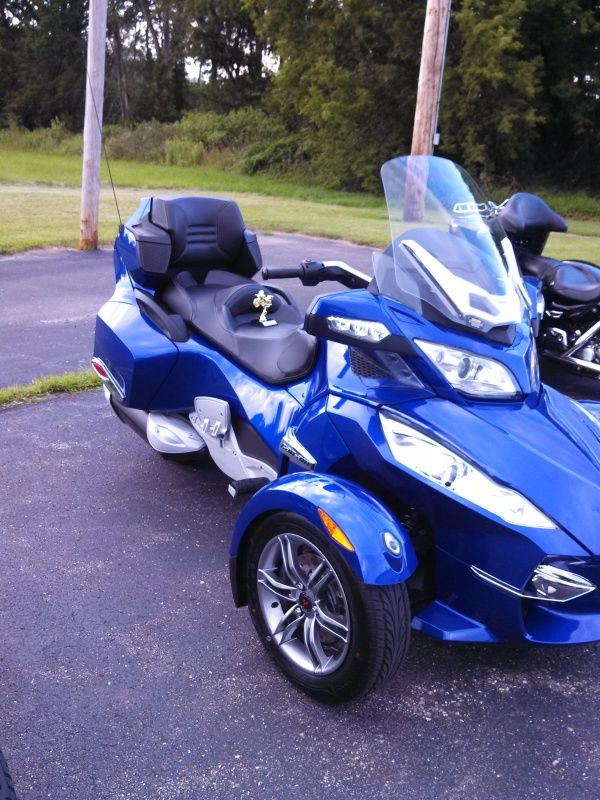 My friend Mike's bike won a prize for the loudest: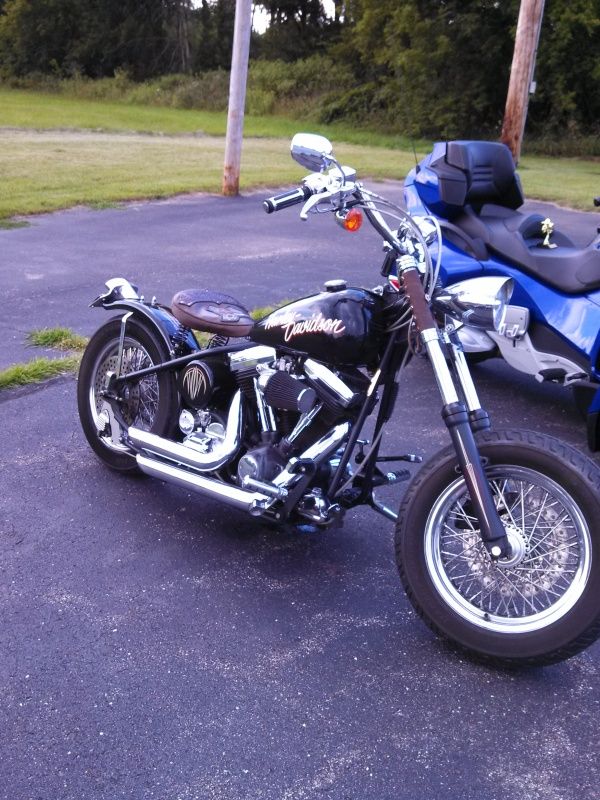 (A word about Mike. He is the hardest-assed Marine I've ever known. A former Drill Instructor and Force Recon, he lost an eye in Vietnam and had it replaced with a "glass eye" with a Marine Corps Emblem in the center as the pupil)
A beautiful BSA/sidecar: (This belongs to my lady-friend's ex)
The bike that won best in show: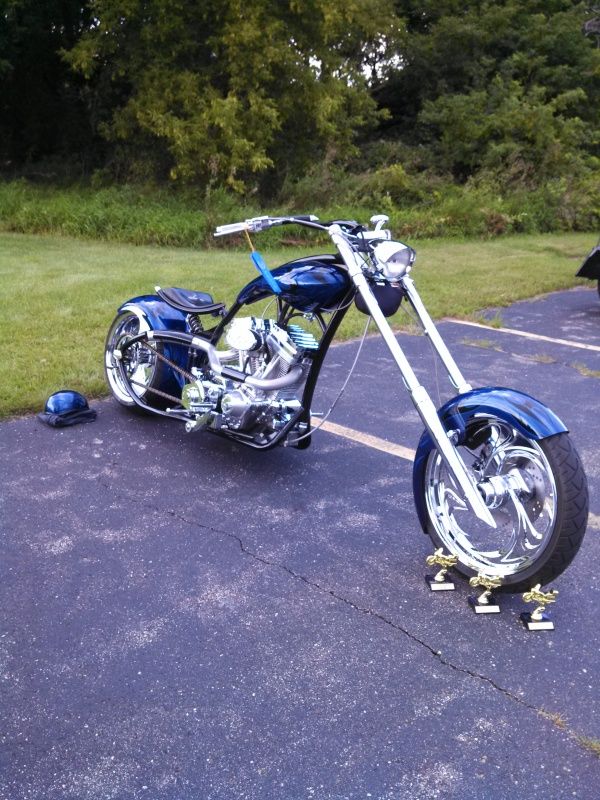 I ran a bb gun shoot and never even got time to have any chicken!